From one end of Kythira to the other, often on windswept heights, there are scattered windmills in harmony with the island's surroundings, monuments of the pre-industrial era. The mills were built with local stone and with the impeller oriented in the direction of the wind. It is not known exactly when the construction of windmills began on the island. As Ioannis P. Kasimatis writes in his book "Of the Ancient and Modern Life of Kythira", the first windmill on the island was built at the beginning of the 18th century, probably in 1805, in Friligkianika and belonged to Vretos Ant. Frilligkos.
Many windmills were located in Livadi, which has a smooth and fertile basin, surrounded by various heights suitable for windmill construction. Today, several of them are preserved in a dilapidated state.
In recent years, several old windmills have been restored and operated for other uses, e.g., rooms for rent, houses, etc. Of course, there is also a windmill in the Kalokairines settlement that was fully restored and you can see how it worked in the past. The Kythira windmills are an architectural jewel of the island that transports us to other times.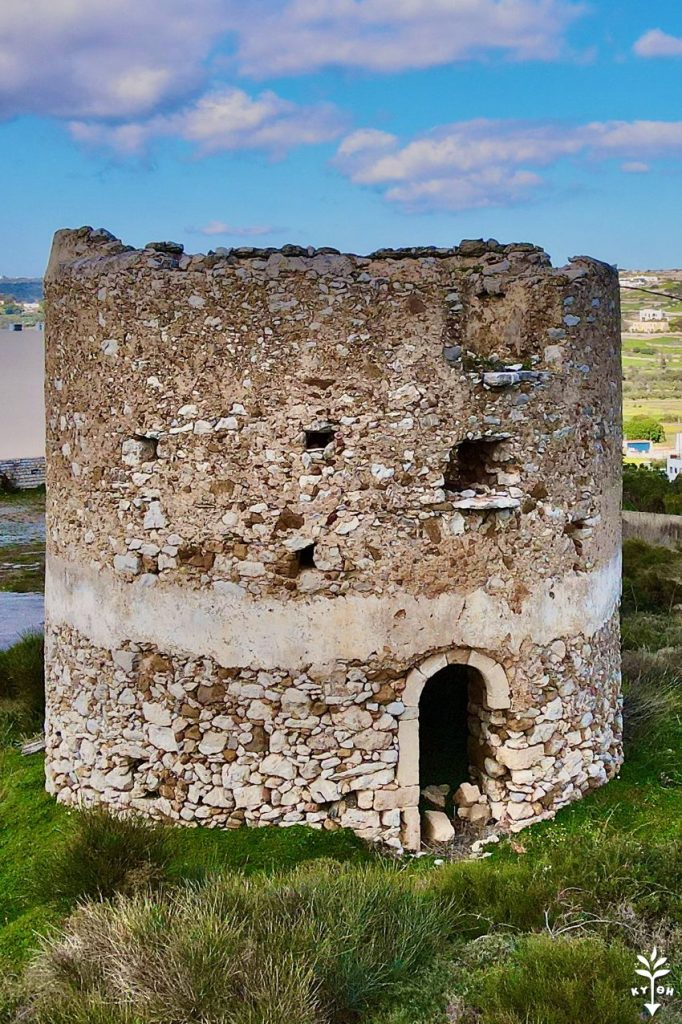 The water mills, now in ruins, are attractive and mysterious relics of the past that the hiker discovers in the beautiful and green ravines of the island. The water mills were full of life and each mill-house was a home with its own oven, stable, orchard, etc. In Kythira there are ruins of about 80 water mills. The main ones were in Mylopotamos, Karavas and Mitata, towns where water was abundant in their lakes.
Watermills and their millers have always been a favorite subject of painters, writers, and folklorists, while many traditional songs mention them in their lyrics.