Mesa Vourgo (Borgo Serato)
At the foot of the Venetian fortress of Chora there is a settlement called Klisto Vourgo or Mesa Vourgo. Due to the increase in the population residing in the fortress in the 16th century, the inhabitants dispersed around the castle. This is how the settlement of Vourgo was created, which from the mid-16th century was walled with an outer castle wall that ended in the walls of the Fortress. Vourgo during the 16th-19th centuries was bustling with life, even having 4 parishes.
The area is an open archaeological monument, since it has undergone almost no changes from the medieval station to the present day.
The Klisto Vourgo temples are private and have excellent examples of Byzantine and post-Byzantine wall paintings of the Cretan school. Most of them are preserved and work to this day. The most important are Agios Giorgis of Kaloutsi, Agios Dimitrios, Agios Filippos and the Holy Trinity.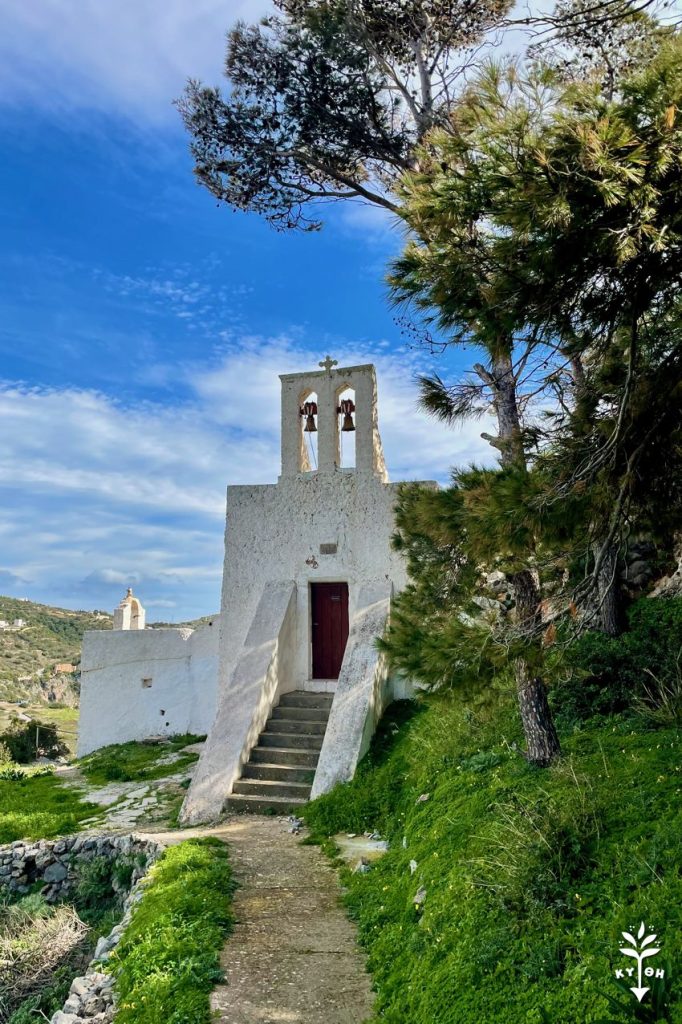 Apart from its archaeological interest, the area also has very beautiful cobblestone and dirt paths that lead to the churches. The area also offers a wonderful view of the Chora and Kapsali settlement.
At the end of the road that leads to the Vourgo temples there is an excellent place for observation, as well as for groups seeking romanticism called "Pezoulas".