Southwest of the Holy Pilgrimage of Myrtidiotissa at Mavros Vrachos is the church of the Saint. According to tradition, Nikolaos Kasimatis (the name is mentioned in the dedicatory inscription), captain of a small ship loaded with wine, was in danger of drowning in a big storm and asked the Saint of the sea to save him and he would build a small church in his memory at that point. The saint heard his vow, the ship was saved and the captain, faithful to his oath, built the church, but instead of water which did not exist in the area, he used wine from the cargo of the ship to make mud and for this reason the church was named Krasas.
The church dates back to the 17th century. In recent years, with the supervision of the Home and the Ecclesiastical committee of Panagia Myrtidiotissa, the road to the church was paved with cement.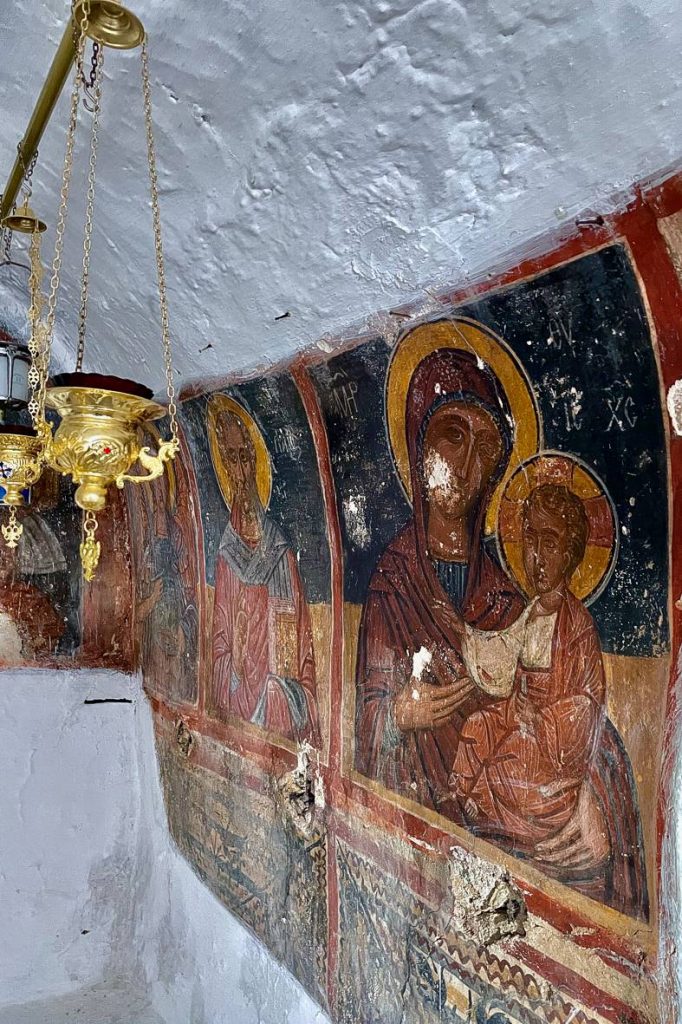 The area attracts many visitors all year round for its beautiful sunsets. It is considered the best easily accessible point of the island to see the sunset.
Access: Asphalt road to the Holy pilgrimage of Myrtidia and then cement road