Agioi Anargyroi in Paliokastro
Paleochristian monument of the 7th century built on the top of the mountain, where the ancient capital of Kythira was located, the Upper Kythira of Thucydides. It was built with the architectural remains of an archaic temple that was probably dedicated to the goddess Venus. Inside and outside the Christian temple there are walled architectural remains of the old temple.
After the discovery of a dedicatory column in relief, it is assumed that there was a sacred temple of the Dioscuri Castor and Polydeuces on the site. Dioscuri probably became the Agioi Anargyroi during the Christian era. Inside the Christian temple there are remains of inlaid columns that impress the visitor together with ancient archaic capitals, as well as massive cubic stones and part of an architrave with drip grooves. In the area there is also an ancient well with a spring mouth.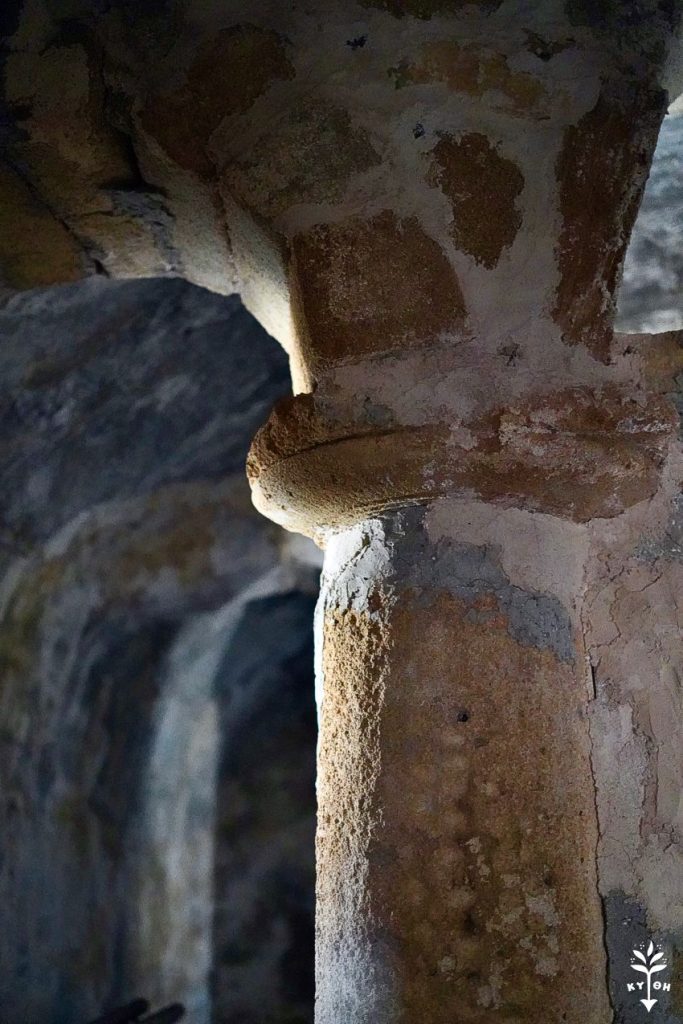 On the top of the mountain, near the current church of Agios Georgios, after excavations by Manolis Petrochilos, the foundations of a sacred temple of the goddess Athena were found. The jewels, figurines and other objects that were excavated are exhibited in the Archaeological Museum of Kythira.
The view to the east that the area offers is excellent.