Above Kapsali, at a height of about 60 m. and after climbing 12 steps, we reach the entrance door of the complex, where we find the sign of renovation of the Monastery by a monk named Ioannikios Saninou in 1725. Through a stone staircase we enter a vaulted arcade 6 m long and 2 m high, above which a guest house was built, which was divided into two rooms (cells) and a kitchen. Above the exit of the arcade there is another illegible inscription that preserves the phrase "from the ground up" and means the first erection.
According to oral tradition, the original guest house was built around 1600 and had 5-6 monks. In contact with the guest house there is a small tank (cistern). Continuing the climb we are in front of a small cave. On the right, the foundations of a building can be seen at the root of the precipice, probably from the older church of Agios Ioannis Prodromos.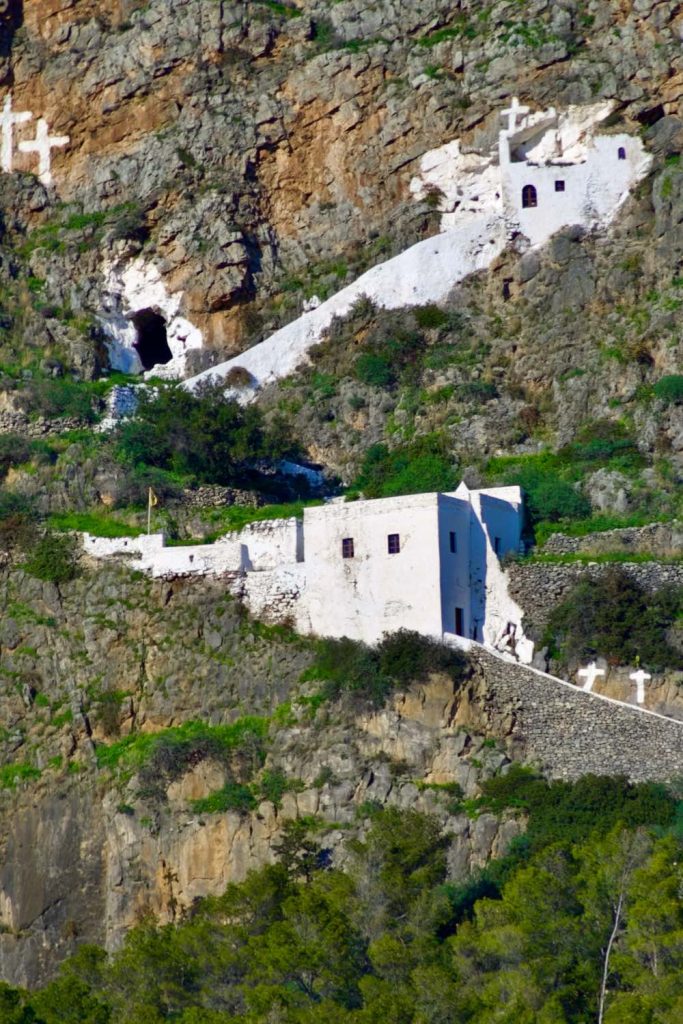 In a hagiology of 1857 there is an inscription which states that in this Cave Saint John the Theologian inspired the Apocalypse and it is mentioned that in the Monastery the Birth of Prodromos was celebrated.
Access: Asphalt road to the entrance of the camping and then a passable dirt road.