One of the most impressive gorges of Kythira is that of Paleochora, or Kakia Lagada. It consists essentially of two smaller gorges which join at the point where the Medieval Castle City of Paleochora is located and continue as one, until its end east of Agia Pelagia on Limni beach from which the pirate Haireddin Barbarossa invaded the city.
There are two ways to descend the gorge: a) Following the bed of the small gorge from the village of Trifylianika and b) from the path that starts at the church of Agia Varvara which leads into the bed of the gorge. In the gorge, which has large vertical walls, there are stone structures that indicate the fortification works of the inhabitants of Paleochora.
Accessing the gorge, which takes about 2 hours, is relatively difficult and requires proper equipment. A rope is needed in two places.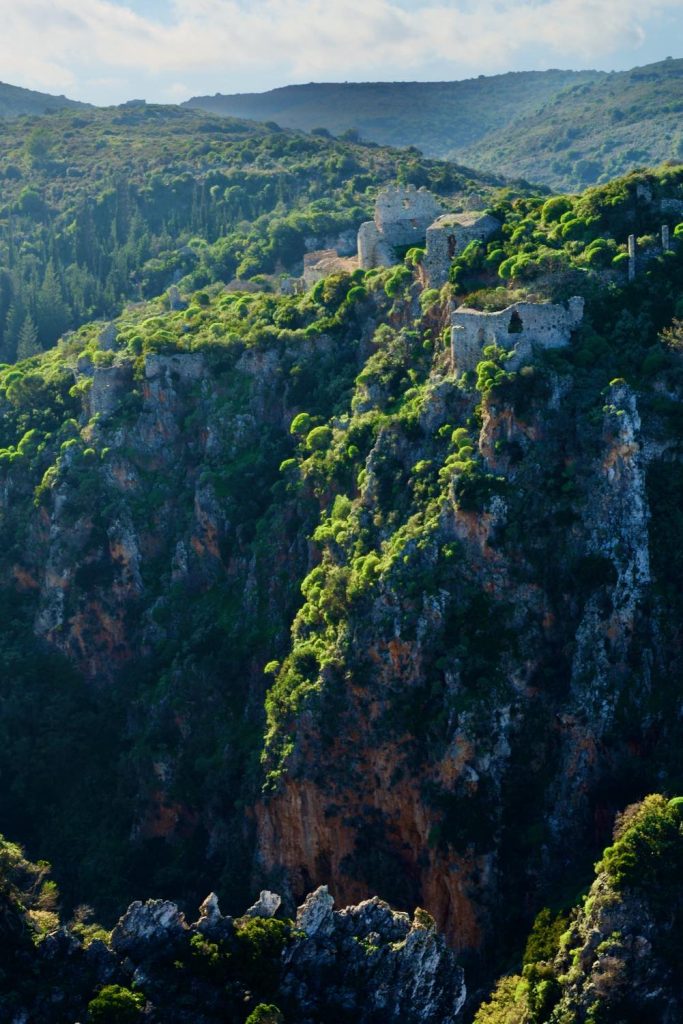 In the winter the waters form small lakes in many places. Most months of the year the gorge is almost dry and at the end of the route before the beach, a small lake with fresh water is formed.