Fishing is one of the main activities that can be done on the island.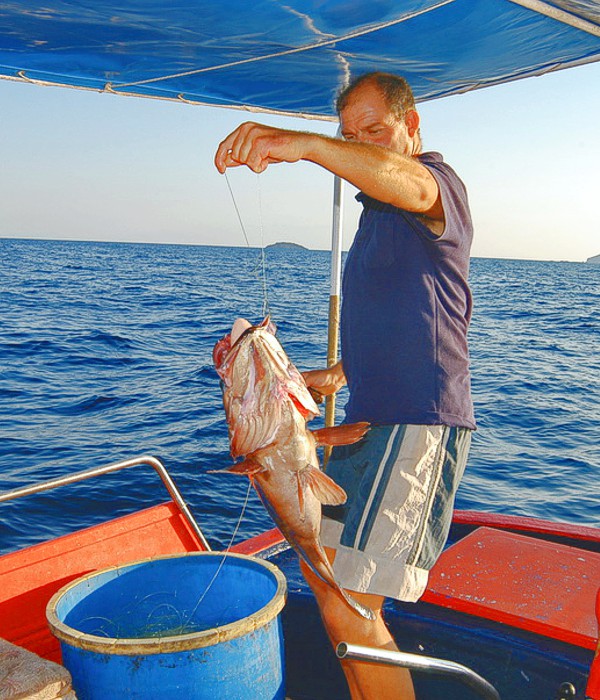 The rich sea of Antikythera offers unique experiences for someone who enjoys snorkeling, fishing or boating. In one of the taverns of the island you can enjoy immediately after the freshest fish you will catch.
For your swim visit the beautiful beach of Xiropotamos located east of the river, near Ancient Aegila. You can also swim in Halara, located in Potamos.
But where you will really be enchanted is in Camarella. A cluster of rocks, which only nature can compose, a small creek, with the sea playing in the small rock formations.
The paths of the island gradually emerge and challenge the visitor to hike in an untouched environment.
The visit to the Lighthouse of Apolytara through the path is a real experience in an ecstatic and wild landscape. Walking the path the visitor will meet Karavostasi, Domata etc.